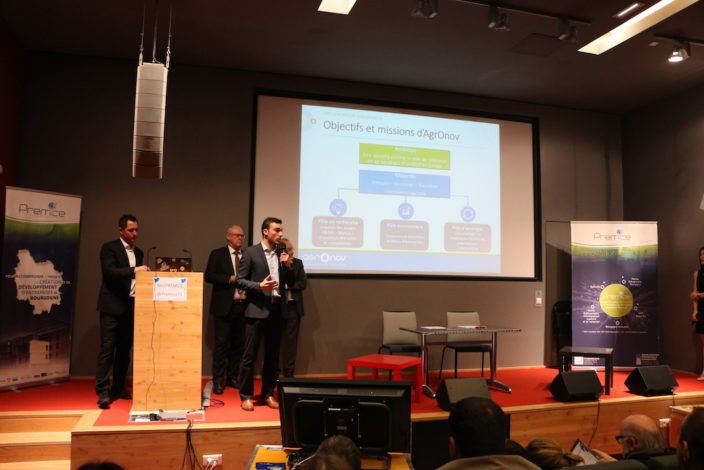 Tuesday 30 May 2017
Print This Post
A
A
A
AgrOnov was invited on May 9th at the ordinary general assembly of the PREMICE association. A rich event that brought together partners and innovative startups of the regional incubator. The opportunity was given to AgrOnov to present its activity report for the year 2016, its prospects for the current year, but also to highlight the incubated startups.
Arthur Vanier of the startup ADBiodetech opened the Elevator pitchs session of startups / contractors PREMICE. Supported by PREMICE in July 2016, the startup is now installed in the offices of AgrOnov since early 2017.
Around 10 project leaders followed one another on stage to present their project in two minutes. A difficult but essential exercise for start-up creators to promote their innovative idea in front of investors.
AgrOnov was also pleased to present its activities as a new partner of the PREMICE incubator in order to coordinate efforts to support the development of young companies. A commitment made concrete by the signing of a partnership agreement.
All news