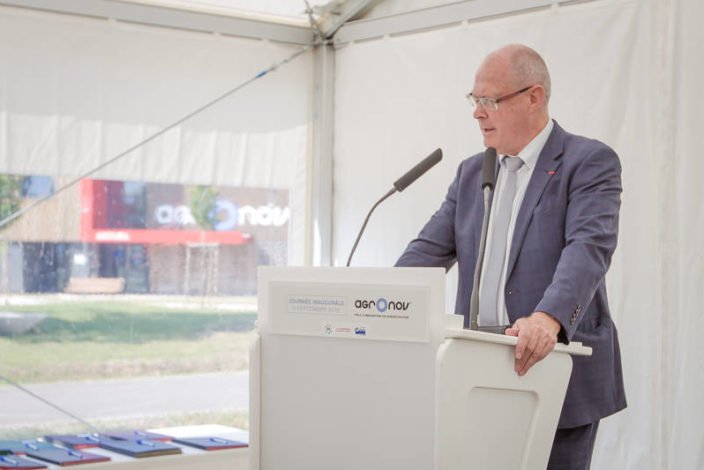 Wednesday 14 September 2016
Print This Post
A
A
A
It is in September the 9th of 2016 that the inauguration of AgrOnov, the agroecology innovation cluster based in Bretenière, near Dijon, took place. The site brings together the House of Agriculture, a business hotel, laboratories and greenhouses. AgrOnov was pleased to welcome more than 250 people to celebrate the launch of this collective dynamic in the service of agriculture.
Marie-Guite Dufay (President of the Burgundy-Franche-Comté Region), François Rebsamen (President of Grand Dijon), Christiane Barret (Prefect of the Côte d'Or and Burgundy-Franche-Comté Region) and Pierre Guez (President d'AgrOnov) inaugurated the premises of the cluster and met all the innovative structures of the business hotel.
The combined partners, institutionals ones, economics ones, and those from research and teaching, have marked their willingness to make AgrOnov the essential place of agroecology, agricultural innovation and economic and territorial development through the signature of the AgrOnov Framework Agreement 2016-2020. It sets a five years' objectives and actions to lead to develop a set of projects responding to the challenges of agriculture of today and tomorrow.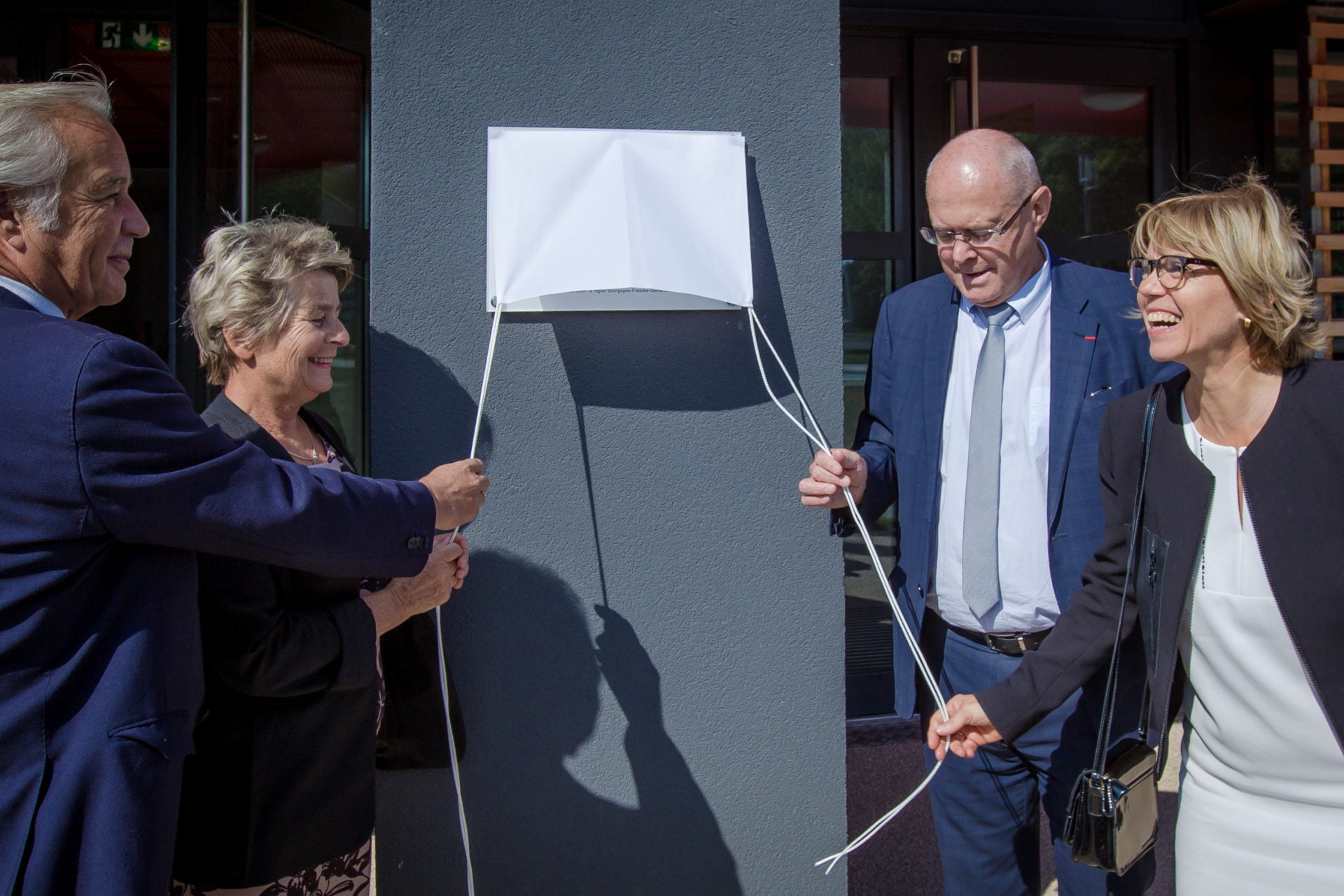 All news